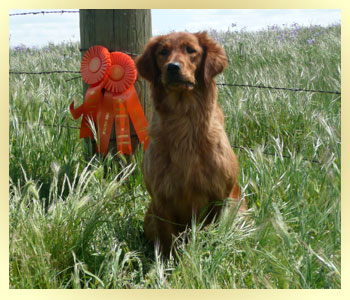 Field-Bred Golden Retrievers & Training
We are a retriever training kennel dedicated to producing a small number of healthy field-bred Golden Retriever litters a year. Visit our Retriever Training page to learn more about our gun dog programs. We only breed Goldens that have strong retrieving drive, trainability, intelligence, good health, and good temperaments. Every dog we own or breed is one that we enjoy training, hunting, or competing.
Goldens do best in a family environment, and our dogs have a good off-switch, making them good family companions. Whether you want an upland hunter, a waterfowl hunter, or a Hunt Test dog, we can find you the right litter. Visit our Puppies page for more information on current litters.